Fly Fishing 1 day trip
Freshwater fly fishing in the rainforest
Enjoy the mountains, lowlands and spectacular tropical landscapes; lush jungle vegetation, and some of the most pristine rivers in Central America. Perfect for any level angler, our local rivers meander through stands of primary rainforest with enough fish species to keep it exciting and fun, while still allowing you to enjoy the incredible scenery and serenity of this special place.

Very exciting with light tackle as the same time your guide navigates your raft down this amazing river.

Machaca fish is the dominating fish and the one we normal target they are closelly related to piranhas, have dog like teeth and put up agressive good fights and aerial displays all in attempt to throw your hook. In other country on central america know them as "sabalitos or Baby tarpon" we can also find Robalo (Snook ), Roncador (pacific grunt), Pargo ( Snapper) as we float closer to the mangroves. and ocacinally land Mojarra( tiger ciclet), Machin ( Mountain Mullet ) and others can be caught in river and small tributaries with our guided oar boats.
Destination

Savegre River, central pacific

Departure Time

7.30 am @ PRO Rafting CR
Manuel Antonio/Quepos (Transportation from Jaco-Dominical-Uvita OR at an additional cost)

WHAT TO BRING
and WEAR

Swimsuit and hat

Polarized glasses o see the water and to protect your eyes.

Change of clothes (optional)

Sunscreen

Water bottle.

water shoes, old tennis shoes or sandals with ankle straps. No flip flops.

Included

Professional certified fishing guides

Specialized gear (you can bring you own also) 5wt. 6wt. ideal

River lunch and soft drinks

Not Included

Tranportation to our outpost

Guide gratuity

From Our Gallery

Be our gest and see it for your self
Adventure Calendar
Calendar
(River Scale)
| | Jan | Feb | Mar | Apr | May | Jun | Jul | Aug | Sep | Oct | Nov | Dec |
| --- | --- | --- | --- | --- | --- | --- | --- | --- | --- | --- | --- | --- |
| Naranjo River 1/2 day trip | | | | | | | | | | | | |
| Naranjo River 1/2 day trip CHORRO | | | | | | | | | | | | |
| Savegre River 1 day trip | | | | | | | | | | | | |
| Float Trip | | | | | | | | | | | | |
| Fly Fishing 1 day trip | | | | | | | | | | | | |
| 2 River 2 day Expedition | | | | | | | | | | | | |
| Pacuare River 2 day | | | | | | | | | | | | |
I
II
III
IV
V
What's Your Adventure Level?
Adventure
(Level)
For each of our trips, we've tried to provide an approximation of what adventure level (from easier to challenging) you should expect to encounter under typical circumstances. Many trips are suitable for reasonably-fit first-timers, but all our trips are made more enjoyable by a certain degree of personal fitness and an adventurous spirit.
Rating Levels for Whitewater Rapids
Standard
(River Scale)
Choosing the right level of whitewater is the first step in making your whitewater rafting experience a success.
Swift current with riffles and small waves. Few obstacles, all obvious and easily avoided. Ideal for: Children aged four and older, first-timers, all adults.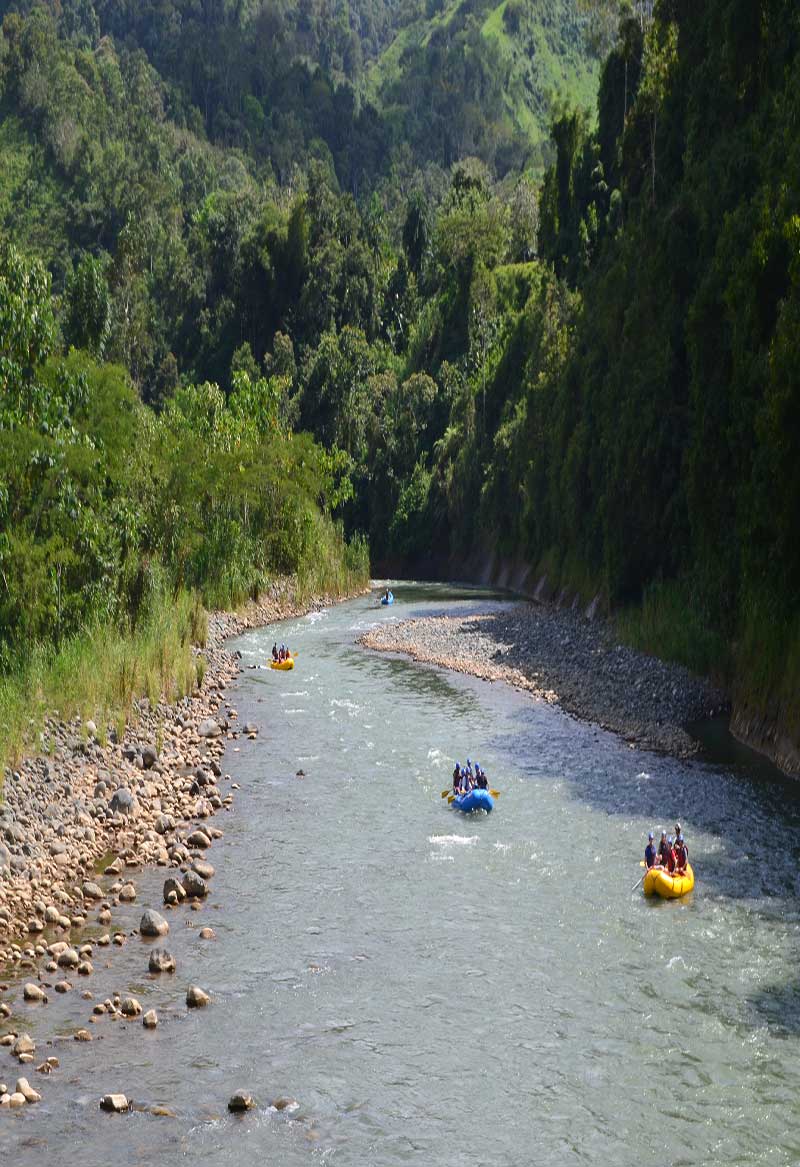 Easy rapids with wide-open channels and medium-sized waves. Some maneuvering may be necessary to avoid obstacles. Generally, children four years and older may experience Class II rapids. Ideal for: Children aged four and older, first-timers, all adults.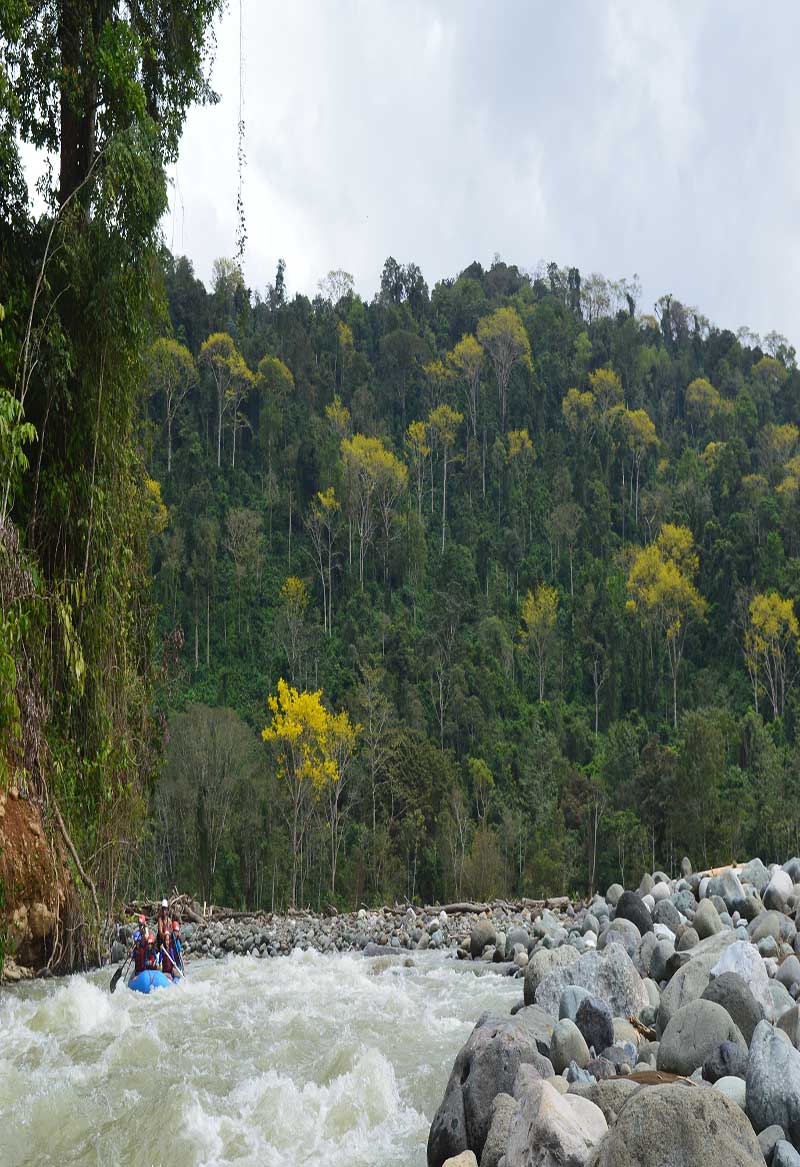 Moderate rapids with irregular, medium- to large-sized waves. Waves large enough to cause a boat to capsize may be present but normally can be avoided. Quick maneuvering may be required to avoid obstacles. Generally, children seven years and older may experience Class III rapids. Ideal for: Children aged seven and older, beginners to intermediates looking for manageable thrills.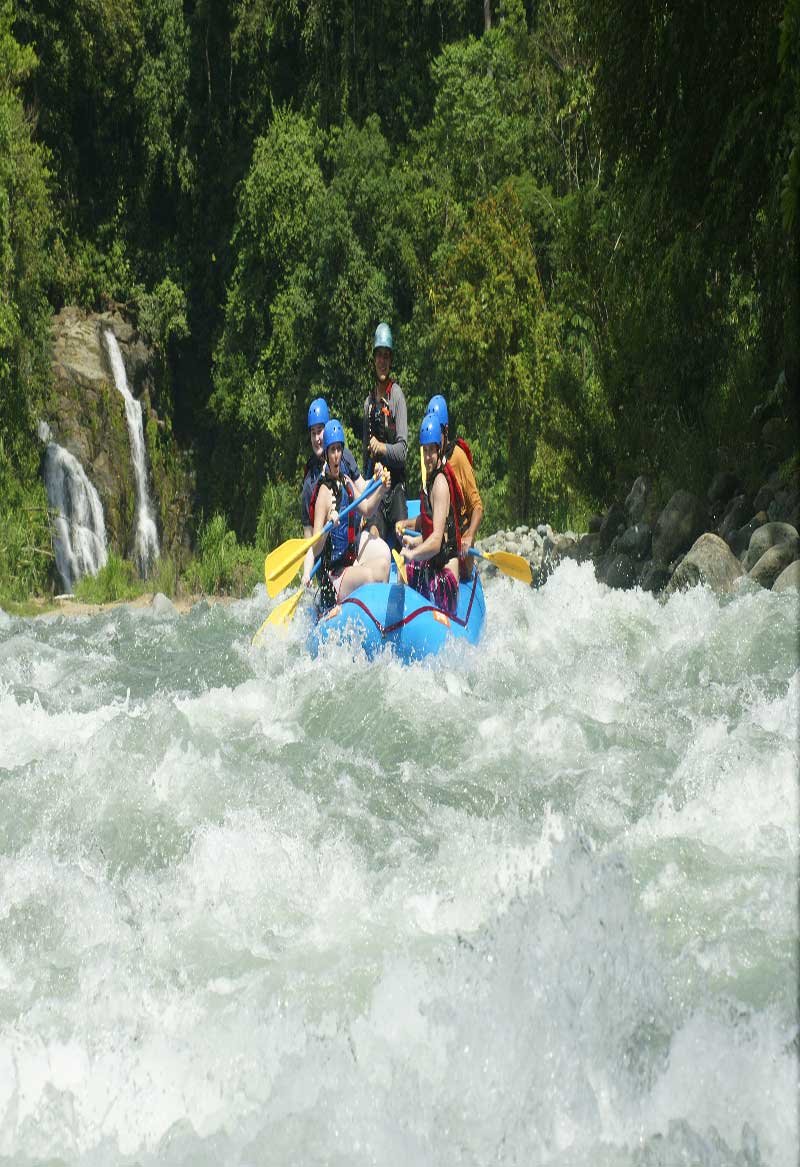 Powerful rapids featuring boulder gardens, large waves and/or small waterfalls. Quick and precise maneuvering is essential for successful runs. Prior Class III experience is recommended, although aggressive first-timers looking for a challenge are generally accepted. Minimum ages will generally vary from 12 to 16 years. Ideal for: Adventurous individuals, intermediates or aggressive beginners looking for a challenge.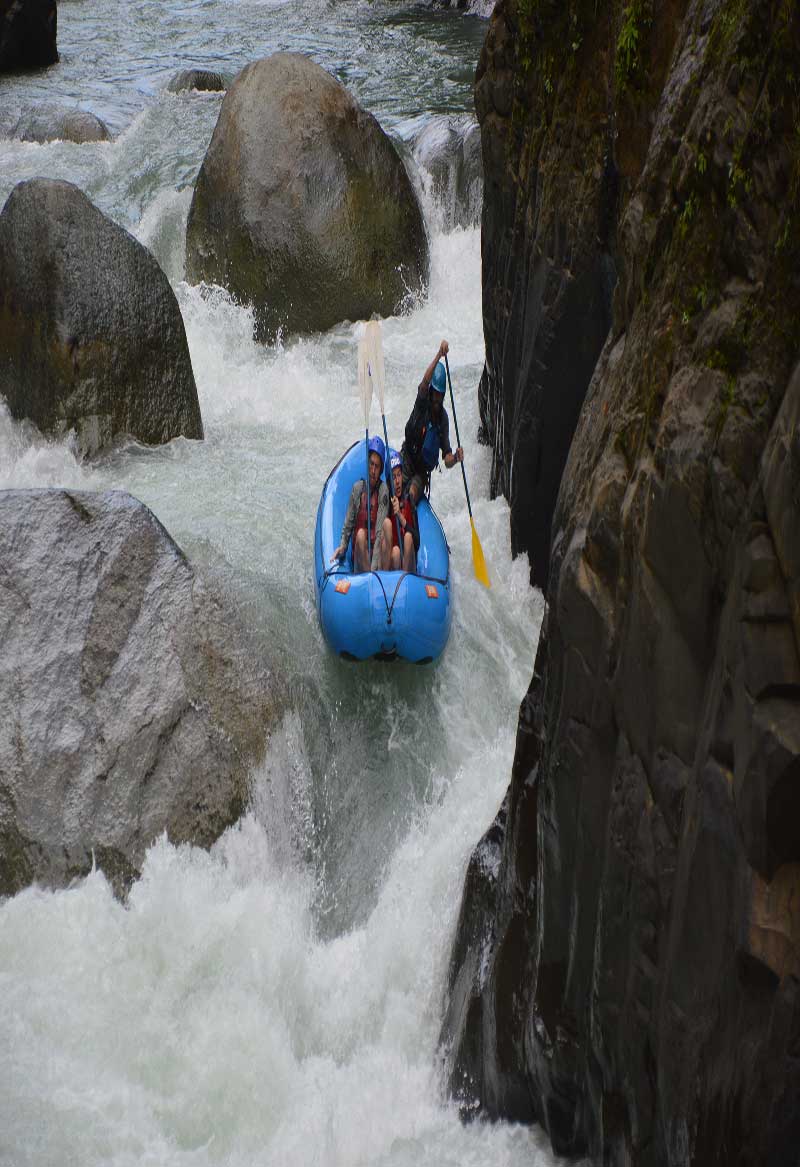 Intense and violent rapids with steep drops, waterfalls, massive waves and extremely constricted channels. Rapids may require "critical" maneuvering above dangerous hazards. Prior Class IV experience may be required. Participants should be in good health, capable swimmers and physically fit. A swim practice may also be administered by our guides at the river. Ideal for: Experienced paddlers and hard-core adventurers.