We understand you have many options when choosing a rafting or nature-based adventure. Here's why we feel PRO is the best choice for your next trip…
A Family Affair
Our roots as a family-owned and operated company since 2012 remain the same. Today, along with numerous dedicated staff and guides, carry on the long legacy of providing people with unforgettable experiences.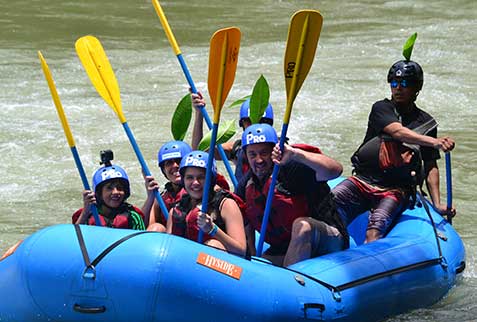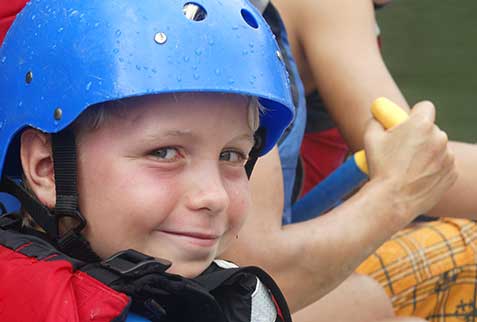 Just Ask Around
More than 70% of PRO travelers each year are repeat guests or were referred by a past PRO traveler. You'd be hard-pressed to find many people who'd say they didn't get good value for the money they spent with us. PRO tops the adventure travel industry in: professionalism, organization of trips, as well as guides & operations staff.
The Guides Make All the Difference
In the 10 years PRO has been in business, sure, we've learned a few things about operating fun and hassle-free trips for our guests. But the real magic happens because of the extraordinary guides you'll find working on your trip. We are proud to have earned the reputation for having the most-experienced, professional and customer-focused crews on the water. Not to mention, fun and family-oriented. No other company's guides do as much as ours to ensure you're having the trip of a lifetime. And it's not unusual for our guests to report back that a guide has transformed their life, or their child's life, in a meaningful way.
Group Size
Our group sizes allow travelers to develop lasting friendships and connections and guests often say they feel like family by the end of their adventure.
Moveable Feasts
PRO prepares fresh, high-quality, healthy food (often with organic ingredients), providing you a diverse menu and well-balanced meals that demonstrate our attention to detail. Whenever possible, foods and goods are purchased locally, supporting local businesses and farmers. You can expect to eat as well or better than you do at home—without having to deal with the mess or cleanup.
Equipment
PRO uses top-of-the-line equipment that's well-maintained. That means the best rafts, dories, kayaks and stand up paddleboards on the water; top-notch oars, paddles & helmets; lofty sleeping bags, comfy (three-inch thick) mattress pads & roomy tents and waterproof bags to keep your stuff dry. Plus, we bring camp chairs for everyone.
Safety
Whitewater rafting is an adventure sport plain and simple; it is not a carnival ride and there are some inherent risks. But it's also exceptionally fun. PRO has been in the river running business for 10 years and that is no accident. What better way to moderate the risks than choosing to travel with one of the most-experienced outfits on the water today? We pride ourselves on a level of professionalism from our staff that demonstrates our commitment to training and preparation.
Sustainable Travel
Environmental stewardship is nothing new to PRO. We utilize alternative energy sources, such as solar power, along with fuel-efficient vehicles and support vessels whenever possible to reduce our carbon footprint. The guests are continually impressed by not only the company's commitment to conservation, but our guides too, who are just as passionate about protecting the places we operate in as we are.