Our Story
PRO stands for Pacific River Outdoors and was founded november 2012 by Felipe Cervilla. His pasion for adventure and love for the rivers was followed from his father Roland Cervilla an herbologist from California who dreamed to live and farm spices in a place with variety of rivers and warm water to surf, kayak and raft all year round. Its was not hard to fall in love with the people of Costa Rica and all the unique places the central pacific has to offer.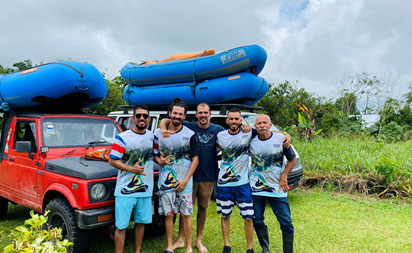 We are are now working on our 3rd generation Cervilla adventure guides, but even with all that experince we are still a smaller more personalized white water rafting company based in Manuel Antonio, Costa Rica. What once started as a quick surf trips to the coast became an excuse to build unique adventures we can offer guets thrills and excitement for their vacation in Costa Rica.
2014 National white water Rafting Champions, and now World Bronze Medal winners, you really will experience the best when you come white water rafting with us, Pro Rafting in Costa Rica.